Vision
To become a social and economic development force in Tunisia and North Africa.
Mission
To contribute to Tunisia's development through the social, economic and political empowerment of women and youth
Targets
Youth and Women : educated, uneducated, rural, urban, jobless, micro entrepreneurs…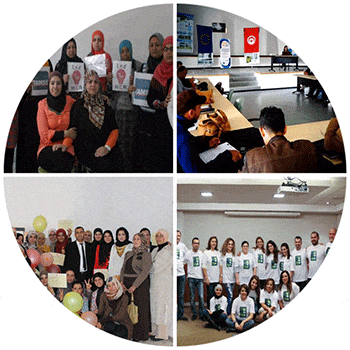 Achievements
Through more than a decade, TAMSS has proven to be able to achieve
the results as well as the goals of its funding organizations.
Women and young people benefited from the activities of the program in the different regions.
Partnerships and Memoranda of Understanding Signed / Implemented with Various Ministries …
Sustainable jobs created…
Companies launched and / or expanded.
Trained and supervised contractors.